Date: Tuesday February 21, 2023 17:00-18:00 UK Local time. Please check the world clock here for your time.
Title: Feedback and self-assessment in foreign language teaching
Speaker: Toni Mäkipää
The presentation:
Feedback and self-assessment are instrumental practices of formative assessment. Several studies and meta-analyses (e.g., Hattie, 2009; Hattie & Timperley, 2007; Nicol & Macfarlane-Dick, 2006) have emphasised their significance in enhancing learning and self-regulated learning. From the Finnish perspective, feedback and self-assessment are essential, as the core curricula for basic and upper secondary education underscore that all teachers are required to use these practices systematically. In addition, diverse assessment practices are of paramount importance in language teaching. By combining feedback and self-assessment with exams and other types of summative assessment, language teachers can enhance students' learning in multifaceted ways.
In this presentation, I will provide guidelines for using feedback and self-assessment efficiently in language teaching. Moreover, I will discuss Finnish research regarding these practices and what it recommends. I will also point out how feedback and self-assessment practices could be developed.
The speaker:
Dr. Toni Mäkipää works as a postdoctoral researcher in the Faculty of Educational Sciences, University of Helsinki. He currently works in a project focusing on the final assessment of 9th graders. He is particularly interested in research on assessment, assessment literacy, teacher education, self-regulation, and remote teaching. Toni is a teacher of English, Swedish, and French, and has extensive teaching experience at the lower secondary and university levels.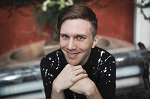 IATEFL Event page: https://www.iatefl.org/events/403
Zoom registration link: https://us02web.zoom.us/webinar/register/WN_di6bg4U2RzeRBTk-Rtcv0g
Certificates will be issued only to IATEFL members who attended the live webinar. They will receive details directly from IATEFL shortly after the event.
Recording: The recording of the webinar will be available only to TEASIG members in the members' area ("My resources") of the IATEFL website.
You can contact us any time via email at [email protected] . We are looking forward to meeting you online soon!
TEASIG webinar
Date: Thursday 26 January 2023 5:00-6:00 UK Local time. Please check the world clock here for your time.
Title: Co-constructing a measure of engagement through negotiated self-assessment
Speaker: Nancy Mitchell
The presentation:
How does one measure engagement? The self-assessment is a valid and reliable tool for formative development and metacognition but has a limited role in summative measures. If our teaching approaches seek learner-centeredness, perhaps our evaluations should include learner input as well. In this webinar I will share a little context of my own attempts at negotiated self-assessment as a summative tool and invite participants to consider how self-assessment may be integrated into their own evaluation practices.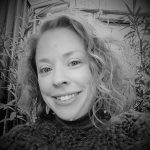 The speaker:
Nancy Mitchell began her ELT teaching career in Portugal in 2000 and has since worked with learners of all ages and abilities in the USA, France, Vietnam, and Chile. After working with pre-service and in-service teachers in Chile, she has returned to France where she grows tomatoes and debates critical pedagogy with anyone who is interested. She is currently affiliated with Clarife: Centres de Langues et Interculturel de l'Université Catholique de Lille, France.