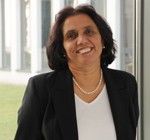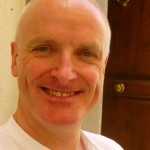 Welcome to TEASIG, the Testing, Evaluation and Assessment Special Interest Group of IATEFL.
TEASIG is a professional body for the needs and interests of members of IATEFL in connection with testing, evaluation and assessment in all areas of English language teaching.  TEASIG aims to connect teachers and experts worldwide
TEASIG is a part of IATEFL, so in order to become a member of TEASIG you first have to become a member of IATEFL and select TEASIG as your special interest group during the registration process.
This site is your door to TEASIG and your way of connecting to people, resources and ideas across our fields.
Join TEASIG and find out more!
Judith Mader and Neil Bullock, TEASIG Coordinators
———————————————————————-
Next TEASIG webinar
24/10/17 Jo Tomlinson: "Developing a test: Where do you start? When should you stop?" 1700UK / 1800CET
More details on the Upcoming Events page.
Next TEASIG event: TEASIG at CRELLA – October 28-29, 2017
We are very happy to announce a 2-day IATEFL TEASIG seminar, in association with The Centre for English Language Learning and Assessment (CRELLA) which will take place at the University of Bedforshire in Luton, UK, on 28 & 29 October 2017.
Download the conference programme.
Download Practical Information for delegates
This two-day conference will focus on teachers and the uses of assessment in the classroom. With plenaries from the leading voices in this field, we will bring together cutting-edge theoretical insights and examples of implementation in a range of educational settings. Participants will take away practical suggestions for their classrooms as well as new perspectives on the issues they face every day in their working contexts.
More details and registration on the Upcoming Events page.
The TEASIG/CRELLA conference venue is in Luton city centre at the Luton Campus, Campus Centre, University Square, Luton, LU1 3JU. Entrance and reception will be signposted.
https://www.beds.ac.uk/about-us/campuses/luton
Latest TEASIG event: TEASIG at IATEFL 2017
See photos and more from the TEASIG / ESPSIG Pre-Conference Event and TEASIG day at IATEFL in Glasgow on the Recent Events page.
Latest TEASIG webinar

The most recent TEASIG webinar was led by Daniel Xerri on 5th September: 
"Enhancing assessment literacy through teacher involvement""
Access the webinar recording here
———————————————————————-
Assessment Literacy Survey
As part of a research study on different stakeholders' language assessment literacy needs, Luke Harding from Lancaster University and Benjamin Kremmel from the University of Innsbruck have developed a language assessment literacy survey. The survey is designed for language teachers, language test developers, examiners, assessment researchers, score users, policy-makers, test-takers, parents of test-takers – essentially anyone with a connection to language assessment.
Please support this research by taking the survey at the link below, and sharing with colleagues and contacts.
https://lancasteruni.eu.qualtrics.com/jfe/form/SV_dgUnkyGlDhQGtNz
———————————————————————-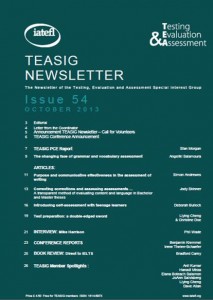 Want to feature in the TEASIG Newsletter?
IATEFL TEASIG runs a spotlight of one or two members in each issue of the newsletter. If you would like to be "interviewed", just answer the questions on the Newsletter page and send your answers to the Newsletter Editors. TEASIG Member Spotlight features will be included in forthcoming issues.