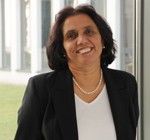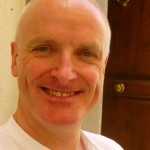 Welcome to TEASIG, the Testing, Evaluation and Assessment Special Interest Group of IATEFL.
TEASIG is a professional body for the needs and interests of members of IATEFL in connection with testing, evaluation and assessment in all areas of English language teaching.  TEASIG aims to connect teachers and experts worldwide
TEASIG is a part of IATEFL, so in order to become a member of TEASIG you first have to become a member of IATEFL and select TEASIG as your special interest group during the registration process.
This site is your door to TEASIG and your way of connecting to people, resources and ideas across our fields.
Join TEASIG and find out more!
Judith Mader and Neil Bullock, TEASIG Coordinators
———————————————————————-
Next TEASIG webinar: The Dual Function of Assessment – Enhancing Learning and Equity with Gudrun Erickson
We are happy to announce the first TEASIG webinar of 2018 which will take place on Monday 26th February, at 1700 (5pm) UK local time / 1800 (6pm) CET. The speaker is former EALTA President, Gudrun Erickson, and she will be speaking on The Dual Function of Assessment – Enhancing Learning and Equity.
Details on the Upcoming Events page.
Next TEASIG event: TEASIG PCE and TEASIG Showcase at IATEFL 2018
Details on the Upcoming Events page.
Latest TEASIG event:
TEASIG at CRELLA – October 28-29, 2017
See photos and download presentations from the 2-day IATEFL TEASIG seminar, in association with The Centre for English Language Learning and Assessment (CRELLA) on the Recent Events page.
Latest TEASIG webinar

The most recent TEASIG webinar was led by Russell Whitehead and Felicity O'Dell on 19th December .
"Getting it right, getting it wrong: a tour of the LT123 testing principles"
Access the webinar recording here
———————————————————————-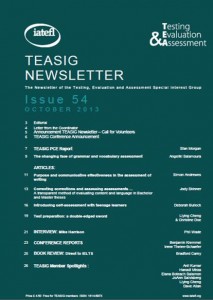 Want to feature in the TEASIG Newsletter?
IATEFL TEASIG runs a spotlight of one or two members in each issue of the newsletter. If you would like to be "interviewed", just answer the questions on the Newsletter page and send your answers to the Newsletter Editors. TEASIG Member Spotlight features will be included in forthcoming issues.