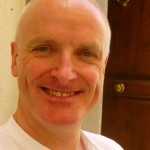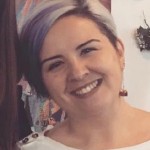 Welcome to TEASIG, the Testing, Evaluation and Assessment Special Interest Group of IATEFL.
TEASIG is a professional body for the needs and interests of members of IATEFL in connection with testing, evaluation and assessment in all areas of English language teaching.  TEASIG aims to connect teachers and experts worldwide
TEASIG is a part of IATEFL, so in order to become a member of TEASIG you first have to become a member of IATEFL and select TEASIG as your special interest group during the registration process.
This site is your door to TEASIG and your way of connecting to people, resources and ideas across our fields.
Join TEASIG and find out more!
Neil Bullock and Ceyda Mutlu, TEASIG Coordinators
———————————————————————-
Next TEASIG webinar: Christine Coombe on June 5th 2018 – "Best Practice for Exam Development"
This webinar focuses on the principles of test design and item construction that underpin good testing practice, but it presupposes no prior knowledge of testing.  Participants will be provided with the essential theoretical and practical background that they need to construct their own tests or to evaluate other tests.
More details on the Upcoming Events page.
Next TEASIG event: To Be Announced!
Latest TEASIG event:
TEASIG at IATEFL Brighton 9-13 April 2018
Photos and presentations from the IATEFL TEASIG Pre-Conference Event and Showcase Day, coming to the Recent Events page soon. Read TEASIG Committee member, Sharon Hartle's report from the event here.
Latest TEASIG webinar

The most recent TEASIG webinar was led by Jane Lloyd on 17th April .
"Testing – Fit for Purpose?"
Access the webinar recording here and the post-webinar Q&A here.
———————————————————————-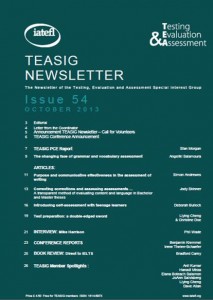 Want to feature in the TEASIG Newsletter?
IATEFL TEASIG runs a spotlight of one or two members in each issue of the newsletter. If you would like to be "interviewed", just answer the questions on the Newsletter page and send your answers to the Newsletter Editors. TEASIG Member Spotlight features will be included in forthcoming issues.