Watch this space for details of future events
IATEFL members will be able to access the recording at any time.
Anna Soltyska, TEASIG Webinar Moderator.
Reshmi Murali, TEASIG Joint Webinar Moderator.
Future webinar dates for your diary
If you would like to give a webinar presentation in 2023-24, please contact us by e-mail at our normal address – [email protected].
The webinars are open to anyone. Details are always available on the TEASIG website.
– – – – – – – – – – – – – – – – – – –
IATEFL TEASIG webinar
Date: Thursday March 16, 2023 9:00-10:00 UK Local time. Please check the world clock here for your time.
Title: Language Assessment Localisation in Action: Lessons from Japan and Singapore
Speaker: Johanna Motteram
The presentation:
Localisation and glocalisation of language tests have been a feature of the language assessment landscape in Asia for some time (Su, Weir, and Wu 2020). This presentation introduces and discusses two live, large-scale language test localisation projects: The British Council Tokyo University of Foreign Studies Speaking Test for Japanese Universities (BCT-S) and the SkillsFuture Singapore Workplace Literacy and Numeracy (WPLN) assessments. The foundation of both projects is the Aptis Test System (O'Sullivan, Dunlea, Spiby, Westbrook, and Dunn, 2020). In these two cases of test localisation, adaptations have been made to an international test to make it more appropriate for use in specific contexts and for specific test taker populations.
Localisation adaptations have been categorized in the literature as changes which are made to the "peripheral features of the test system" and changes which are made "inside the test" (Dunlea, Fouts, Joyce and Nakamura, 2020). Both projects discussed in this presentation exemplify both types of localisation adaptation. The specific adaptations in each project are detailed, with emphasis on the importance of each adaptation to the test-taker and to other test system stakeholders. Evidence to support this discussion has been collected from stakeholder surveys, as part of qualitative research (Motteram, Spiby, Bellhouse and Sroka, in preparation), and from operational data. These examples of localisation adaptations from live test systems are then considered with reference to the socio-cognitive approach to test development and validation (O'Sullivan, 2020).
Finally, recommendations are made for consideration during the development and deployment of future language test localisation projects. This presentation should be of interest to colleagues interested in all aspects of test localisation.
The speaker:
Dr. Johanna Motteram is a member of the Global Assessments team in the British Council. She works with government and institutional stakeholders to identify, develop, and deliver solutions to language assessment problems in education systems. She also has extensive experience in teaching English and Applied Linguistics. Her research interests include the impact of the introduction of new assessments into education systems, and what policy makers and test providers can do to enhance or mitigate that impact.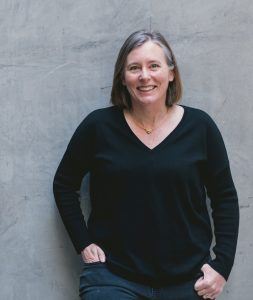 IATEFL Event page: https://www.iatefl.org/events/416
Zoom registration link: https://us02web.zoom.us/webinar/register/WN_nu31f2Z-RkyU1CkP0nZ5Gw
Certificates will be issued only to IATEFL members who attended the live webinar. They will receive details directly from IATEFL shortly after the event.
Recording: The recording of the webinar will be available only to TEASIG members in the members' area ("My resources") of the IATEFL website.
You can contact us any time via email at [email protected] . We are looking forward to meeting you online soon!
Best regards,
Anna Soltyska & Reshmi Murali, TEASIG Joint Webinar Moderators