TEASIG Webinar series
IATEFL TEASIG has been offering webinars for 7 years and our series of presentations and discussion topics for teachers and testers will continue in 2022.
Tuesday 22nd February 2022 at 1700-1800 (UK time)
Peter Bannister from the University of Dundee presents on "Edpuzzle in EAP: The Missing Piece in The Listening Assessment Arsenal?"
Registration link: https://us02web.zoom.us/webinar/register/WN_JIl-VDrAT5SDG7CSU-KTrA
The digitally innovative amplification of the language assessment toolkit, accelerated by the COVID-19 global pandemic and the transition to emergency remote teaching, has underlined the need to define and develop further reliable testing alternatives which are fit for purpose. The conceptualisation of digital listening comprehension assessment practices, in particular, must contend with somewhat novel issues such as test security concerns, sparked by automated real-time transcription software, and unstable internet connectivity hampering test-taker engagement.
In view of this, this webinar explores the use of the digital educational tool Edpuzzle as a complementary formative assessment instrument to gauge academic listening competency in both online and face-to-face EAP teaching contexts. The interactive nature of the platform, the integration of test items with audio-visual materials, and the step back from the teacher-centric one play-two play dichotomy afforded are considered in light of authenticity and practicality and illustrated through specific examples created by the presenter.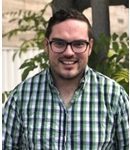 Peter Bannister holds a post at the University of Dundee, Scotland, as an English for Academic Purposes Tutor and works as a Cambridge Assessment English Speaking Examiner and Team Leader. His work as an early career researcher has yielded scholarly interests in L2 Listening Pedagogy and Assessment, Gamification, Technology Enhanced Language Learning and EAP Formative Assessment Development in Online Learning Environments, topics which he has presented on internationally.
IATEFL Event page: https://www.iatefl.org/events/301
Registration link: https://us02web.zoom.us/webinar/register/WN_JIl-VDrAT5SDG7CSU-KTrA
Certificates will be issued to those attending the live webinars. Participants will receive details directly from IATEFL shortly after the event.
More in 2022:
April: Afroza Akhter Tina (Daffodil International Univ. Bangladesh) "Use of alternative assessments in everyday classroom practices"
June: Hui Ju Tsai (National Taipei University, Taiwan) "A new frontier in online writing assessment: augmented writing platform and automated writing evaluation (AWE)"
Watch this space for details.
Please note, for those unable to join us live, the recording will be available to everybody via the TEASIG website for 7 days after the event. IATEFL members will be able to access the recording at any time.
Anna Soltyska, TEASIG Webinar Moderator.
Future webinar dates for your diary
More details coming soon.
If you would like to give a webinar presentation in 2022 please contact us by e-mail at our normal address – [email protected].
The webinars are open to anyone. Details are always available on the TEASIG website.
– – – – – – – – – – – – – – – – – – –
Next TEASIG event:
TEASIG PCE 2022: Integrated Assessment Approaches
@ IATEFL Belfast 55th international conference – 16 May 2022
Join IATEFL Testing, Evaluation & Assessment SIG for our 2022 Pre-Conference Event on 16 May.
Download the TEASIG PCE programme with abstracts and biodata
How has the recent upheaval in teaching and learning impacted on assessment approaches and practices?
One clear opportunity in the move to online learning and testing is the chance to re-visit and re-imagine integrated skills assessment, capitalising on the work on mediation in the CEFR Companion Volume.
With talks from testing specialists working in the area of integrated skills assessment and workshops to explore task design, scoring and reporting approaches, this PCE will give all attendees useful insights, experience and activities for working with integrated assessment approaches.
Download the TEASIG PCE programme with abstracts and biodata
See details, fees and register here.
TEASIG Showcase day 2022 @ IATEFL Belfast 55th international conference – 18 May 2022
Join us for the TEASIG Showcase Day during the IATEFL conference in Belfast for a whole day of testing and assessment presentations and workshops, culminating in the TEASIG Open Forum with activities and prizes.