TEASIG Webinar series
IATEFL TEASIG has been offering webinars for 6 years and our series of presentations and discussion topics for teachers and testers continues in 2021.
28 April 2021 (Wednesday), 5pm UK / 6pm CET
"An Ambidextrous Model of Assessment for the Second Language Writing Classroom" with Isabela Villas Boas from Troika Teacher Trainers
In the leadership literature, ambidextrous refers to leaders who can implement disruptive innovations in their companies while, at the same time, support the current core business. In this talk, the presenter will borrow this idea of ambidexterity to discuss how teachers can balance assessment innovations in the EAP writing classroom with more traditional assessment practices in order to meet students' needs.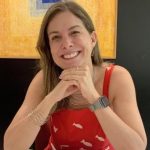 With 34 years of experience in ELT, Isabela Villas Boas holds a Master's Degree in Teaching English as a Second Language from Arizona State University and a Doctorate in Education from Universidade de Brasilia. Isabela is now a managing partner at Troika, an educational consultancy company. Before that, she was the Corporate Academic Manager at Casa Thomas Jefferson, Brasilia.
Registration is required and can be accessed via the IATFEL website at https://www.iatefl.org/events/219 or direct registration link to Zoom is https://us02web.zoom.us/webinar/register/WN_WUvV0Y5uR0yjVRmDks4ONw
Certificates will be issued to those attending the live webinar. Participants will receive details directly from IATEFL shortly after the event.
Please note, for those unable to join us live, the recording will be available to everybody via the TEASIG website for 7 days after the event. IATEFL members will be able to access the recording at any time.
Anna Soltyska, TEASIG Webinar Moderator.
Future webinar dates for your diary
12 May 2021 (Wednesday), 5pm UK / 6pm CET
Title: Content or Language: Do you Know Which One You're Assessing?
Speaker's name: Ildiko Porter-Szucs, Ph.D.
Affiliation: Eastern Michigan University, Michigan, USA
If you would like to give a webinar presentation in 2021 or 2022 please contact us by e-mail at our normal address – [email protected].
The webinars are open to anyone. Details are always available on the TEASIG website.
– – – – – – – – – – – – – – – – – – –
TEASIG conference events
IATEFL 2021 Harrogate – Pre-Conference Event – TEASIG and IPSEN SIG
Accessible Assessments? : Inclusive Practices in Language Testing and Assessment
How can we make assessments more accessible for everyone?
What are the alternative inclusive methods of assessment?
What are the current exam access arrangements and accommodations? How can they be applied and implemented?
What are some ways to improve the accessibility of assessments?
How can we prepare disabled and neurodiverse learners for assessments?
Download the programme for the TEASIG and IPSEN SIG pre-conference event.
Download the speaker profiles and abstracts for the TEASIG and IPSEN SIG pre-conference event.