TEASIG Webinar series
IATEFL TEASIG has been offering webinars for 6 years and our series of presentations and discussion topics for teachers and testers continues in 2021.
27th January 2021
1700-1800 UK Local time/GMT. Please check the world clock here for your time.
"Developing core CEFR competencies with language coaching tools"
Uliana Zubova
The webinar touches upon the frequent discrepancies between the skills a language learner needs professionally and personally, and those competencies he/she actually acquires while preparing for tests. Language coaching tools can be a solution in developing a proper strategy to achieve both, high scores in tests and a decent level of life- and work-related language skills.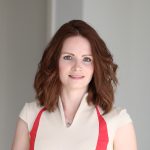 Uliana Zubova is a business English teacher, exam trainer and a certified neurolanguage coach. In her teaching practice she combines approaches and tools from the three key areas: neuroscience, coaching and test development. Uliana holds a PhD in Business English and Stylistics and is currently a member of the IATEFL TEASIG.
Registration is required and can be accessed via the IATFEL website at https://www.iatefl.org/events/144 or direct registration link to Zoom is  https://us02web.zoom.us/webinar/register/WN_cS5ZUK3zTiSFmpARAsIZRQ
Certificates will be issued to those attending the live webinar. Participants will receive details directly from IATEFL shortly after the event.
Please note, for those unable to join us live, the recording will be available to everybody via the TEASIG website for 7 days after the event. IATEFL members will be able to access the recording at any time.
Anna Soltyska, TEASIG Webinar Moderator.
Future webinar dates for your diary
If you would like to give a webinar presentation in 2020 please contact us by e-mail at our normal address – [email protected].
The webinars are open to anyone. Details are always available on the TEASIG website.
– – – – – – – – – – – – – – – – – – –
TEASIG conference events
IATEFL 2021 Harrogate – Pre-Conference Event – TEASIG and IPSEN SIG
Accessible Assessments? : Inclusive Practices in Language Testing and Assessment
How can we make assessments more accessible for everyone?
What are the alternative inclusive methods of assessment?
What are the current exam access arrangements and accommodations? How can they be applied and implemented?
What are some ways to improve the accessibility of assessments?
How can we prepare disabled and neurodiverse learners for assessments?
Download the programme for the TEASIG and IPSEN SIG pre-conference event.
Download the speaker profiles and abstracts for the TEASIG and IPSEN SIG pre-conference event.