TEASIG Webinar series
'Using Item Analysis to Improve Test Reliability' with Michael Fields.
Tuesday 26th November 2019
Time: 1700-1830 UK Local time (1800-1930 CET)
TEASIG's webinar series continues with this presentation which will give teachers an insight into test item analysis. Item analysis is a key factor in improving overall test quality, allowing test writers to delete or improve poorly-functioning or marginal items, increasing reliability and validity. Attendees will learn how to conduct an item analysis and manage assessments at both item and distractor level. The techniques described in this workshop, requiring no using complex statistics, include establishing and interpreting facility and discrimination indices, eliminating poorly-functioning items, and conducting error analysis to improve marginal items.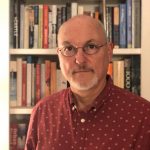 Michael Fields is an assistant professor at the University of Delaware's English Language Institute (USA), as well as head of the testing committee. He earned an MA in Applied Linguistics from Leicester University, specialising in language assessment. He is a writer and editor for Cambridge exams and has contributed to standards setting for the TOEFL. 
The webinar will be available at https://iatefl.adobeconnect.com/_a875541554/teasigwebinars/.
If you would like to give a webinar presentation in 2019 or 2020 please contact us by e-mail at our normal address – [email protected].
The webinars are open to anyone. Details are always available on the TEASIG website.
– – – – – – – – – – – – – – – – – – –
TEASIG conference events
IATEFL TEASIG and The ELT Council, Malta 
"Best Classroom Practices on Assessment" conference 
24 – 25 January, 2020 at the AX Seashells Resorts, Suncrest, Malta
Reinforcing language learning with effective assessment is as vital as applying effective teaching methods. While catering teaching methods for learners to achieve the most desirable outcomes, it would be unwise to impair their learning process with poor assessment practices. Increased awareness of the considerable impact of assessment on learning has aroused a great curiosity among teachers about how to develop assessment tasks for the enhancement of learning. Surveys have also repeatedly shown that teachers' knowledge and skills in this critical area fall well short of what is needed. This is hardly surprising because assessment is often treated as an afterthought: the final chapter in the book and the last module of the course. To this end, teachers need a supportive platform to develop their assessment literacy skills and to consider practical ideas that can be applied in their classrooms.
This one and a half day conference aims to support teachers in their efforts to apply best classroom practices on assessment, with plenaries from the leading voices in this field as well as talks and workshops from speakers
coming from a range of educational settings. This conference will be a platform where practitioners and researchers come together to discuss theoretical insights and methods of implementation.
We welcome proposals from language teachers and researchers working in assessment to contribute to this supportive environment where we can all exchange ideas to improve our assessment practices. Workshop and talk proposals may cover one or a few of the suggested themes as follows: assessment for learning, assessment of learning, technology and assessment, authentic formative assessment, washback of assessment, the role of teachers' assessment literacy, teachers and learners as assessors, self- and peer assessment, and the role of placement testing and diagnostic assessment.
Download the call for papers here and the Speaker Proposal form here.
Proposals must be received by midnight (UK local time) on 16 December 2019.
---
IATEFL 2020 Manchester – Pre-Conference Event – TEASIG and IPSEN SIG
Accessible Assessments? : Inclusive Practices in Language Testing and Assessment
How can we make assessments more accessible for everyone?
What are the alternative inclusive methods of assessment?
What are the current exam access arrangements and accommodations? How can they be applied and implemented?
What are some ways to improve the accessibility of assessments?
How can we prepare disabled and neurodiverse learners for assessments?