TEASIG Webinar series
'Classroom Assessment' with Mona Mersal 
Tuesday 22nd October 2019
Time: 1700-1830 UK Local time (1800-1930 CET)
This webinar aims at providing teachers with multiple classroom assessment methods that can be selected to assess learning. Moreover, the presenter sheds light on matching learning targets with various assessment methods to bridge the gap between students' present level of expertise and the desired one. Criteria for ensuring high-quality classroom assessment are also presented.
The webinar will be available at https://iatefl.adobeconnect.com/_a875541554/teasigwebinars/.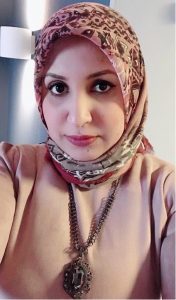 Mona Mersal is an EFL instructor at the American University in Cairo and an IELTS trainer at the British Council. She is a master's candidate in "the International and Comparative Education with Concentrations in International Education Development & Policy and Teaching and Learning Program" at the American University in Cairo. She is a (NileTESOL TEASIG) coordinator.
If you would like to give a webinar presentation in 2019 or 2020 please contact us by e-mail at our normal address – [email protected].
The webinars are open to anyone. Details are always available on the TEASIG website.
– – – – – – – – – – – – – – – – – – –
TEASIG conference events
IATEFL 2020 Manchester – Pre-Conference Event – TEASIG and IPSEN SIG
Accessible Assessments? : Inclusive Practices in Language Testing and Assessment
Call for Papers now open.
How can we make assessments more accessible for everyone?
What are the alternative inclusive methods of assessment?
What are the current exam access arrangements and accommodations? How can they be applied and implemented?
What are some ways to improve the accessibility of assessments?
How can we prepare disabled and neurodiverse learners for assessments?
Please download, complete and submit the proposal form by Friday 27th September 2019.