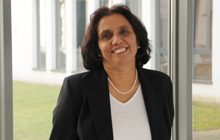 Welcome to TEASIG, the Testing, Evaluation and Assessment Special Interest Group of IATEFL.
TEASIG is a professional body for the needs and interests of members of IATEFL in connection with testing, evaluation and assessment in all areas of English language teaching.  TEASIG aims to connect teachers and experts worldwide
TEASIG is a part of IATEFL, so in order to become a member of TEASIG you first have to become a member of IATEFL and select TEASIG as your special interest group during the registration process.
This site is your door to TEASIG and your way of connecting to people, resources and ideas across our fields.
Join TEASIG and find out more!
Judith Mader, TEASIG Coordinator
NEXT TEASIG EVENT: TEASIG Webinar with Tony Green
The first successful year of TEASIG webinars will end on 2 December at 17.00 GMT (18.00 CET), with Tony Green from CRELLA speaking on 'Learning oriented test preparation'.