TEASIG at Pearson London,  November 1 & 2, 2018
"Technology for teachers in assessment – the immediate future"
Plenary Speakers
David Booth – Integrated skills testing and automated scoring – where are we going?
Larry Davis & Veronica Timpe Laughlin – Assessing spoken interaction: How can technology help?
Peter Cormack – Teaching to the test- construct relevant and irrelevant approaches
Aylin Ünaldi – Automatic Text Analysis in Reading Research and its use in Reading Assessment
Technology, despite its extremely broad context, is omni-present in todays teaching world and its benefits are evident across many different teaching domains. The use of the internet, tablets, laptops, mobile phones, learning apps, social media… the list of where technology has influenced and infiltrated teachers' and learners' worlds is endless. Learners can benefit from the use of technology like never before. Even the recently accepted expression "e-learning" differentiates today's teaching and learning from an older style of course book and whiteboard.
So much has changed in such a short space of time, but many teachers feel they are running just to stand still. The endless list of new software and apps means daily challenges that are difficult to meet. The very speed of technological change has lead to widespread resistance.
Testing and assessment has not been spared the technological onslaught either. Larger and smaller scale testing has clearly benefitted from advances such as online testing, ease of preparation material, more objective marking, ability to source and prepare authentic material, whilst audio and video software has made test material development so much easier. But, like learning, technology has brought about criticism and resistance in the world of testing and assessment. Amongst major concerns are keyboard inputs in listening tests where older students can struggle, adding construct irrelevant variance. Using online testing to assess spoken interaction has been criticized for not replicating a real-world human communication. Certain test service providers advertise online testing as a huge advantage without any clear evidence to support this. Additionally test security can easily be compromised by the ability to record tests on hidden portable electronic devices.
Presentations from the event to download:
Assessing spoken interaction: How can technology help? Larry Davis and Veronika Timpe-Laughlin
How far down the digital road will EL assessment go? Alex Thorp
Assessing speaking skills using human raters in an Internet-based environment J Wrzesinska
Automatic Text Analysis in Reading Research and its use in Reading Assessment Aylin Unaldi
---
TEASIG at IATEFL in Brighton, April 9-13, 2018
Conference reports, photos and presentations coming soon.
Read Sharon Hartle's review of the event here.
Presentations from the Pre-Conference Event
Presentations from the TEASIG Showcase Day
---
TEASIG at CRELLA October 28-29, 2017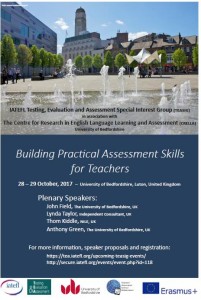 The IATEFL Testing, Evaluation and Assessment Special Interest Group (TEASIG) in association with The Centre for English Language Learning and Assessment (CRELLA), University of Bedfordshire organised a two-day seminar on Building Practical Assessment Skills for Teachers t on 28th and 29th October 2017 at the University of Bedfordshire, Luton, United Kingdom.
Download the conference programme.
Read Sharon Hartle's review of the event.
Plenary speakers were:
John Field, The University of Bedfordshire, UK
Lynda Taylor, Independent Consultant, UK
Thom Kiddle, NILE, UK
Anthony Green, The University of Bedfordshire, UK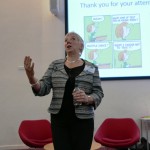 .
 .
  .
  .
 .
 .
 .
 .
.
Read Sharon Hartle's review of the event.
Conference speakers' presentations will be added here as they are received.
Lynda Taylor – Re-examining Speaking for teaching and testing
Vivian Berry & Susan Sheehan – Beyond Surveys
Olga Kvasova – Climbing the assessment ladder
Judith Mader – Appeals and their lack of appeal for testers
Neil Bullock – Assessment of speaking for teaching and testing workshop
Thom Kiddle – Technology for Teacher Assessment Literacy workshop
Alex Thorp & Cathy Taylor – The challenge of eliciting authentic performance
Anna Soltyska – Cultures of testing, cultures of cheating…
Aida Rodomanchenko – Using Roundtable Discussions in ELT testing
Thom Kiddle – Technology for Teacher Assessment Literacy plenary
Lyndon Taylor & Helen Donaghue – Stimulated Recall Interviews in Reading Tests
Aylin Unaldi – Language Assessment Literacy in Turkey
Clare Maas – Multimodal Learner Driven Feedback
Sian Morgan & Jane Lloyd – What teachers know and what they want to know
Sharon Hartle – Assessment for Learning
Hannah Jones – Content-based assessment: does it really work?
Elizabeth Allen – Alternative ways of effectively assessing speaking skills
Liz Hamp Lyons – Opportunities and pitfalls in Teacher Assessment Literacy provision
Tony Green – Feedback: the final frontier
.
.
———————————————————
TEASIG CONFERENCE AIGLE 28-29 OCTOBER 2016:
From Theory into Practice – Assessment Literacy in the Classroom
The latest TEASIG conference took place in Aigle, Switzerland on the 28th and 29th October 2016, under glorious blue skies and golden autumn sunshine. Over 80 delegates and partners attended the event which looked at the theme of assessment literacy in teaching and how we can integrate more the idea of testing, examinations and assessment into the learning process. Indeed by the final day speakers were talking more about whether this is in fact learning literacy and that assessment is in fact an integral part of this. This final point was carried through into the panel discussion at the end of  day 2.
Plenary speakers, Barry O'Sullivan, Nick Saville, Carolyn Westbrook, and Ian Wood, tackled the topic from their own angles which blended into a smooth mix with those of the talks and workshops, given by the delegates. Feedback from delegates was very positive on all accounts and we are now busy working to bring you the next TEASIG conference in 2017… more news on this soon.
See photos from the Aigle event here.
Presentations slides are available below:
Testing the Untestable (Judith Mader & Rudi Camerer)
Assessing Speaking in our Brave New World (Sharon Hartle)
Bridging the Gap (Ben Beaumont)
Fostering Assessment Literacy – the Teacher Education perspective (Lynn Williams)
IELTS STEP Washback (Mehtap Ince)
The Positive Impact of Cambridge English CB Exams on learning and teaching (Lori Kaithan)
Language testing and assessment needs and wants across Europe (Karin Vogt)
The case of aviation English (Neil Bullock)
Implementing Assessment For Learning (Corne Ferreira)
Assess for Success (Sheri Henderson)
Breaking out of the box (Nick Saville)
———————————————————
TEASIG Conference Events
Click on the links below for information and photo galleries of previous TEASIG events.
TEASIG at IATEFL 51, Glasgow, 3 – 7 April 2017
We are delighted to share a selection of photos below. Watch this space for more content from the TEASIG & ESPSIG Pre-Conference Event and the TEASIG Day.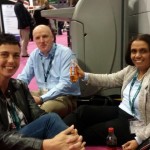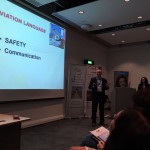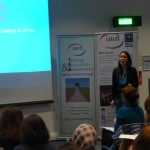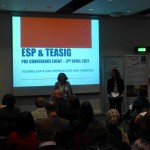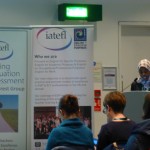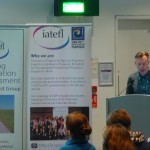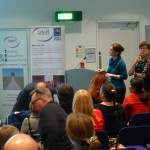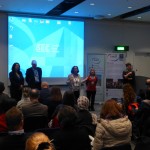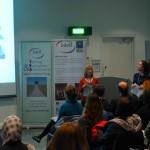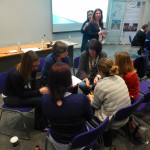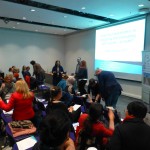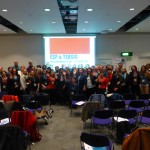 .
.
.
,
.
,
,
.
.
.
,
.
,
,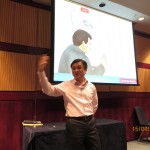 TEASIG members and contributors have access to all conference proceedings. One article from the proceedings of the 2014 TEASIG Conference in Granada Spain can be found below.
Irina Pavlovskaya  is a TEASIG scholarship winner and will be speaking at the TEASIG Day on 15 April at the 2016 IATEFL Conference in Birmingham.
Sample article from the Conference Proceedings (Pavlovskaya 2014)