TEASIG Webinar series
The first webinar in the 2017 TEASIG Webinar Programme will be led by Ben Beaumont of Trinity College London on Tuesday 11th April at 1700 UK / 1800 CET.
Practical ways to support teachers' assessment literacy
This webinar will review teachers' assessment literacy needs and compare these with training provided on a variety of different teacher education qualifications. Drawing on assessment literacy research and stakeholder feedback on CPD support videos, this talk will go on to make focussed suggestions for teachers' ongoing CPD in this area.
The link to the webinar will appear here.
Speakers for further webinars in 2017 are being organised and if you would like to give a webinar presentation please contact us by e-mail at our normal address – teasig@iatefl.org.
The webinars are open to anyone. Details are always available on the TEASIG website.
– – – – – – – – – – – – – – – – – – –
TEASIG Conference Events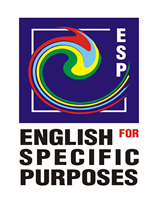 Pre-Conference Event IATEFL Glasgow 2017
Testing and Assessing ESP and EAP: Approaches and Tensions
10 a.m. – 5 p.m
3 April 2017, Glasgow
Preliminary programme
Are graduates' English language skills fit for purpose? (Nicola Johnson, Global Manager, Recognition Cambridge English Language Assessment)
Panel Discussions 
Testing in ESP
An Institutional perspective on improving skills in an academic setting
Effects of ESP testing on classroom practice
Future projections
Speakers
Carolyn Westbrook & Neil Bullock
Aysen Guven
Agnieska Dudzik & Agnieska Dzieciol-Pedich
Maggi Lussi Bell & Caroline Hyde
Nina Nellemann Rasmussen
Pete Westbrook
Samar Almoosa
Paschalis Chliaras
Elzbieta Zawadowska
Alia Moser, Petra Kletzenbauer & Andrea Kulmhofer
There will be several Open Spaces for participants to exchange views.
Register for the PCE here: http://conference.iatefl.org/sig_pce_esp_tea.html
– – – – – – – – – – – – – – – – – – –
TEASIG SIG Day at IATEFL 2017: 4th April
The TEASIG day will be on Tuesday 4th April at this year's conference. TEASIG sessions will run all day in the same room at the conference.